Investments are made for different purposes. Some people invest in collector items, some in alcohol, some in Antique Furniture and others in Antique Cars. For many collectors, it is not just about the financial aspect.
While many may consider the value to be their top priority when investing in Antiques, many others consider personal enjoyment as the most important aspect. The enjoyment of owning a Classic or Antique vehicle is all some collectors want.
Simply stated, when investing in Antique cars, these investors are not considering solely. An investor may also enjoy the thrill of refurbishing the vehicle. The vehicle may bring back memories of the first vehicle they owned, or it could have been a dream of theirs to own such a vehicle.
There is no doubt that Antiques cost a lot of money, this is why they are considered investments. The collector has hopes to ultimately make money from their investment, at least many of them.
Initial Investment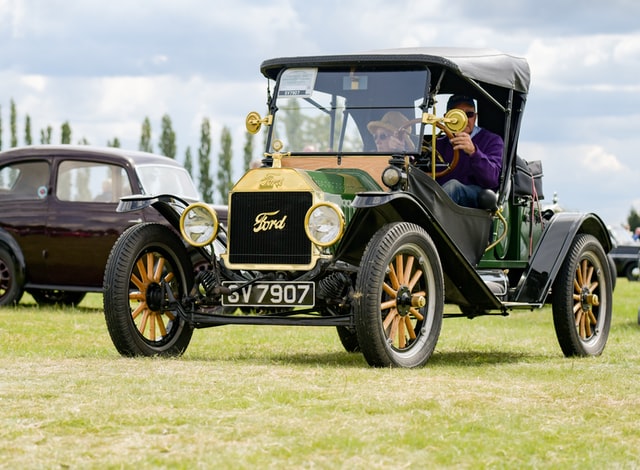 Investing in Antique Cars can help some high-end net-worth individuals diversify their portfolios. It is never advised to invest in one type of stock, bond, Antique, Real Estate, or any other items only. Diversifying means spreading it around, in many different types of folders.
When it comes to purchasing a vehicle, it is certain that with today's vehicles, the minute the car is driven off the Sales lot, the car immediately depreciates in value. It is not necessarily the truth when it comes to Classic Cars or Antique Cars. With those, depending on if the car has had restoration work, the value of the car appreciates.
Financially, a Classic or an Antique Car will gain in value over time. This is as long as mileage is kept down, the originality is kept as is, and the vehicle is kept out of the elements. Ultimately, the initial investment could be a steep price to get into the Antique Car Market. The final cost will again rely on restoration work that is done.
Before You Invest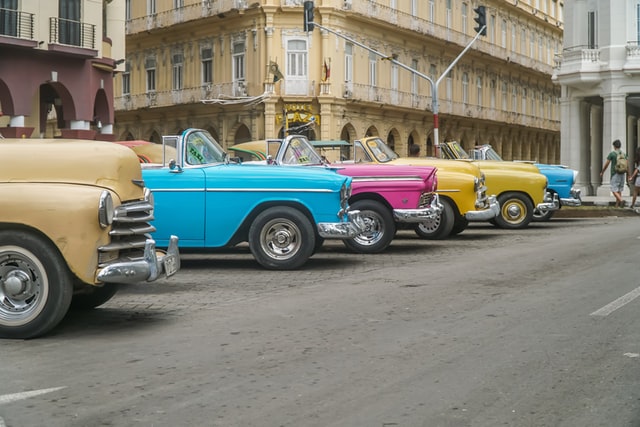 There are a few things that should be completed before the purchase is actually made. The first is research. The investor should speak to a knowledgeable person in regards to Antique Cars if they have any type of question.
Research is also an important task. The research should be in regards to the specific vehicle that is being considered, the value of the car that needs restoration, and also the value of the car if it needs no restoration.
If you intend to do restoration work on the Antique Car, research to determine if the parts that are needed are even available. If the parts are not available, you will need to find a professional that is able to manufacture those parts for you.
Having the vehicle inspected by an Antique Car Appraiser is also a wise business plan. This person will be able to tell you the value of the car as it is, the value with restoration and also the value of what the car could be sold for. If you are not a professional or expert in the field, you would be best off finding at least one person to inspect the vehicle from top to bottom and front to back.
Research should be completed in regards to the value including the restoration.
It is important to keep the car as original as possible. Even if there are parts needed that cannot be located, research for a specialist that may be able to repair the part that you currently have. The originality of the car is what is going to be the base value of the Antique Car. The paint scheme, the fabrics, the lights, knobs and handles. Nothing should be swapped out for newer parts on the vehicle just to get it up and running.
Letting Go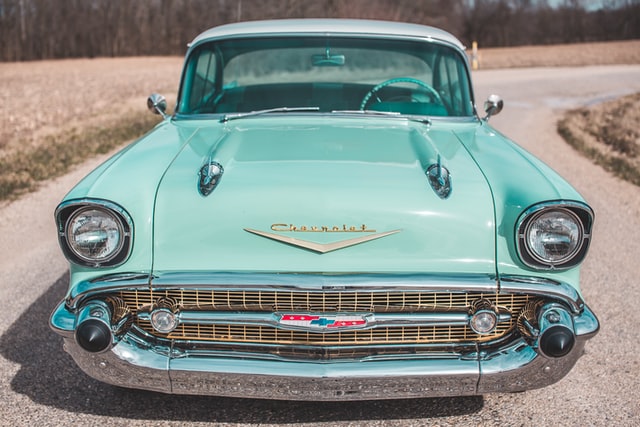 Just like children, you will need to let the vehicle go sooner or later. This could be the case if the time comes that too many issues happen with the vehicle that would make it too difficult for you to continue. After all, a wise investment should not continue to cost money constantly. This would be a time that it costs more to own. The stress of the financial hardship should not affect your enjoyment of owning Antique Vehicles.
You may enjoy admiring that gorgeous Antique vehicle in your garage, however, the time will come when the market is up and at its peak. This is the time you may want to sell if you are one of the investor types in it for the financial aspect.
Toys vs. Investments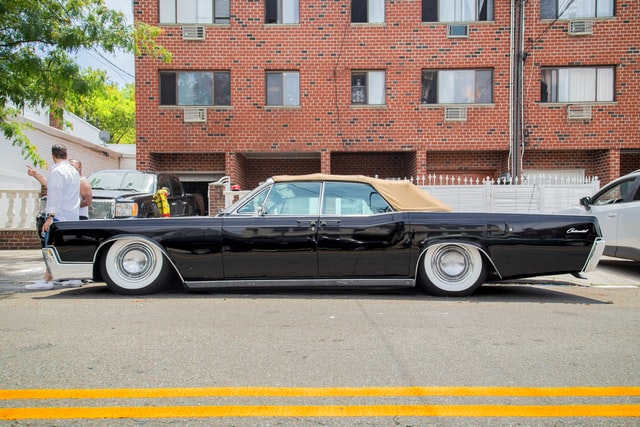 Sometimes it is difficult to separate the toys from the actual investments. A toy would be a vehicle that you may drive somewhat routinely. The toy is possibly a few years old but maybe one of the high-class models, such as a BMW.
The investment is not a car that you will drive, unless absolutely necessary. The investment as an Antique Car is best to remain with as few miles as possible. In other words, you do not want to increase the miles, this will help keep the value of the car up in price.
Taxes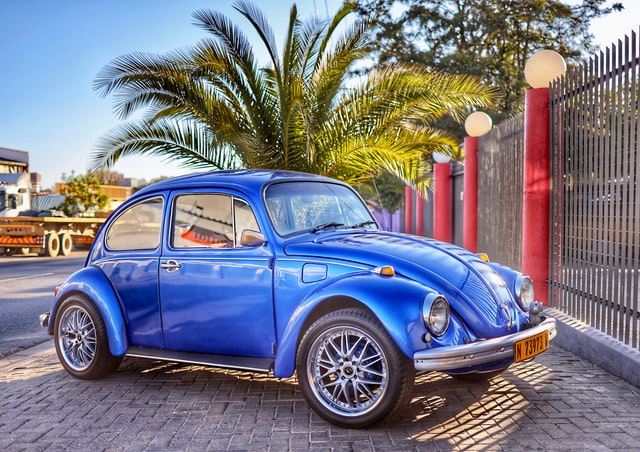 However, when you do complete a sale on the Antique vehicle, be sure to speak with your Accountant. The Federal Government may have plans for your money. There could be Capital Gains Tax, maybe even commission fees.
The Market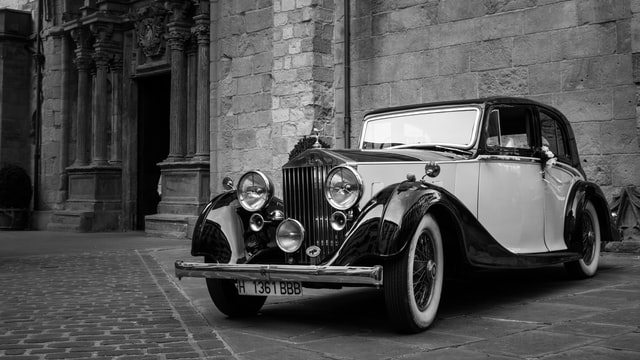 In comparison to antique or Collector items such as stamps, books, or even coins, the market is up for Antique Cars. There is actually a list of the most popular cars that investors seek to invest in. These include:
Porsche
Ferrari
Alfa Romeo
Bugatti
To reiterate, there are also a number of what is considered to be actual Antique cars and that list would include some very Old Antiques.
Rolls Royce
Hispano-Suiza
Jaguar
Packard
McClaren
Some investors are well known to the public, others not so much. Some of these people have made it known that they love to drive their 'Special' vehicles. Some of these collectors prefer to invest in those Antiques that were used for racing. The allure for racing cars could be due to the designer, the driver, someone such as Carroll Shelby, or Raymond Loewy.
Sometimes, an investor may be lucky enough to locate an Antique or Collector vehicle that had been owned by a celebrity. This would also add allure to the investment. It is not just an allure, there is also a possible increase in value for a vehicle previously owned by one of these. Some of these celebrities include:
Jay Leno
Steve McQueen
Paul Newman
James Garner
Risks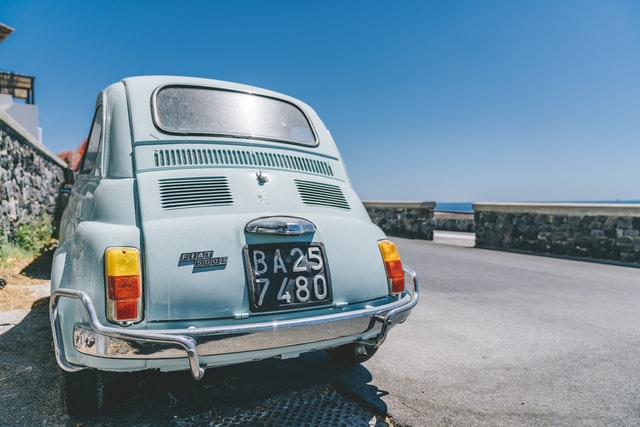 It is not necessarily all glory and money when it comes to Antique Cars. Investments carry additional charges, fees, and taxes. That is all before any restoration fees, transportation fees, and storage fees.
Investing in Antique cars is not a risk-free investment. An investor may choose a vehicle they feel will increase in value through the future and it does not. It also may be the case that it takes longer than you expected for the vehicle to increase in value.
In all actuality, if an investor purchases a cheaper vehicle with high expectations, it is unlikely they will even make their investment back in a short time.
What Type Becomes An Investment?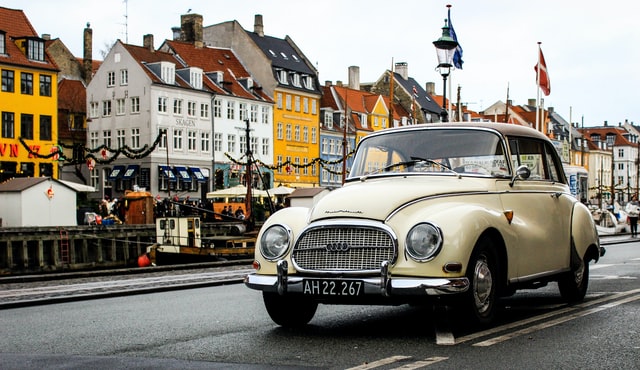 Tastes change constantly as do the histories of different cars. What is a good investment now may not be in one year. There is one car that always seems to lead the pack and that is the Ferrari. The highest sales most often happen through Auction Houses such as Sotheby's or Bonhams. The prices do tend to become extremely high during auctions. Again, this is going to depend on who previously owned it, was it used in racing, and the quality of the vehicle.
In general, Red seems to be the most popular colour for Antique Cars. Italian makes are always considered a good bet. Back in the 1980s, many Japanese investors sought out the Ferrari. After an increase in purchases, when the Japanese stopped their purchases, the value of Ferrari's plunged considerably.
To phrase Antique Car investing in a simple statement, you need to understand buy quality, demographics and the market factors. Do plenty of research, even if you are considered an expert. If an Antique that you are considering as an investment needs restoration, be sure that you will be able to locate and purchase those parts that are needed.
Antiques that need restoration need to be as close to the original as possible. If parts that are not original are used, this will definitely decrease the value when you decide to sell. If the parts cannot be located, you may want to reconsider that purchase.
However, in general, there are certain types of vehicles that do well for investors, as listed above. Investments are not always made to make money. Many investors do so because they want to enjoy, the vehicle that brings them back in time.