I'm looking for Information on my Antique Vase which is stamped MADE IN ENGLAND 429
by Adam (Australia)
Photos of my antique vase show the vase top rim and the makers mark - Made in England 429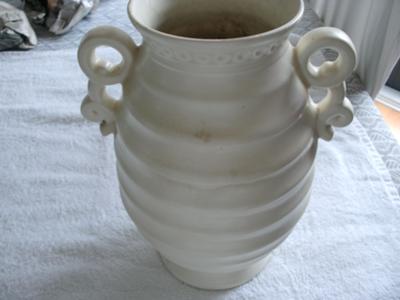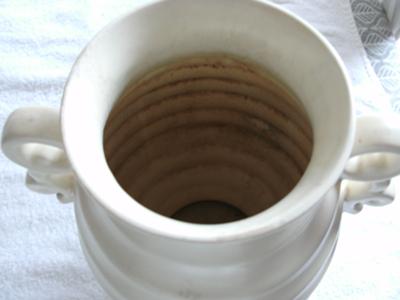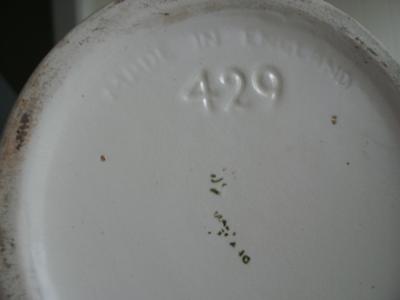 Hi. I was hoping someone may know something about this Antique Vase
ie: who made it, approximately when it was made, and any approximate value in its current condition.
It was with a couple of other vases and items among my Grandmothers belongings when she passed and my mother said she thinks its very old and could be valuable.
The antique vase stands 28.5cm high and weighs approx 1.5 kilograms and is approx 23 cm across handle end to handle end
Thank you in advance for any help.
Adam
Comments on Adam's Antique Vase stamped MADE IN ENGLAND 429
Thank you by: Adam
Hi, thank you very much Richard. Armed with the info you supplied i was able to find one identical (but hand painted), that had sold at a site. It's details are below.
Beswick Pottery circa 1936-40 11.5" Double Handled Vase, Mold #429, $140.00
Thank you very much again
Shape 429 by: Richard Brown
Hi there. Your vase is made by Beswick and the shape number is 429.