An expanded purpose license that would allow vehicles and replicas to be driven without restriction during the warmer part of the year (April 1 through October 31) was signed into law by Governor Pat Quinn.
Under the new law, extended-purpose antiques are restricted to travel to and from car shows, exhibitions, servicing, or demonstrations during the colder months (November 1 through March 31). For hobbyists who would prefer only limited year-round use of their vehicle, regular antique vehicle registration is still available for a lower fee. The law went into effect on January 1, 2012.
An antique extended use license plate will be available for an annual fee of $45. A limited-use antique plate (travel to and from car shows, exhibitions, for service or demonstration purposes) remains available for $13 for a two-year registration. A standard license plate with no restricted use is available for an annual registration fee of $98.
In Illinois, an antique vehicle is defined as a motor vehicle more than 25 years old, an authentic replica, or a fire vehicle more than 20 years old that is not used as fire fighting equipment. When purchasing a vehicle, it is essential to check the history and condition of the car. Illinois license plate lookup services can help you monitor the condition of your vehicle, damage from natural disasters, and so on.
However, since this is personal information, you will not be able to find out who the previous owners of your vehicle were. But first, to legally drive in Illinois, you must register your car. You'll need to provide the correct Illinois Driver's Identification Card to make the required payments. In general, the cost varies from county to county. All license plate processes can be done online in some counties, while others may require an office visit.
In this article, you will learn how to find information on registering a car, renewing a license plate, and conducting a search.
Registration plate search options in Illinois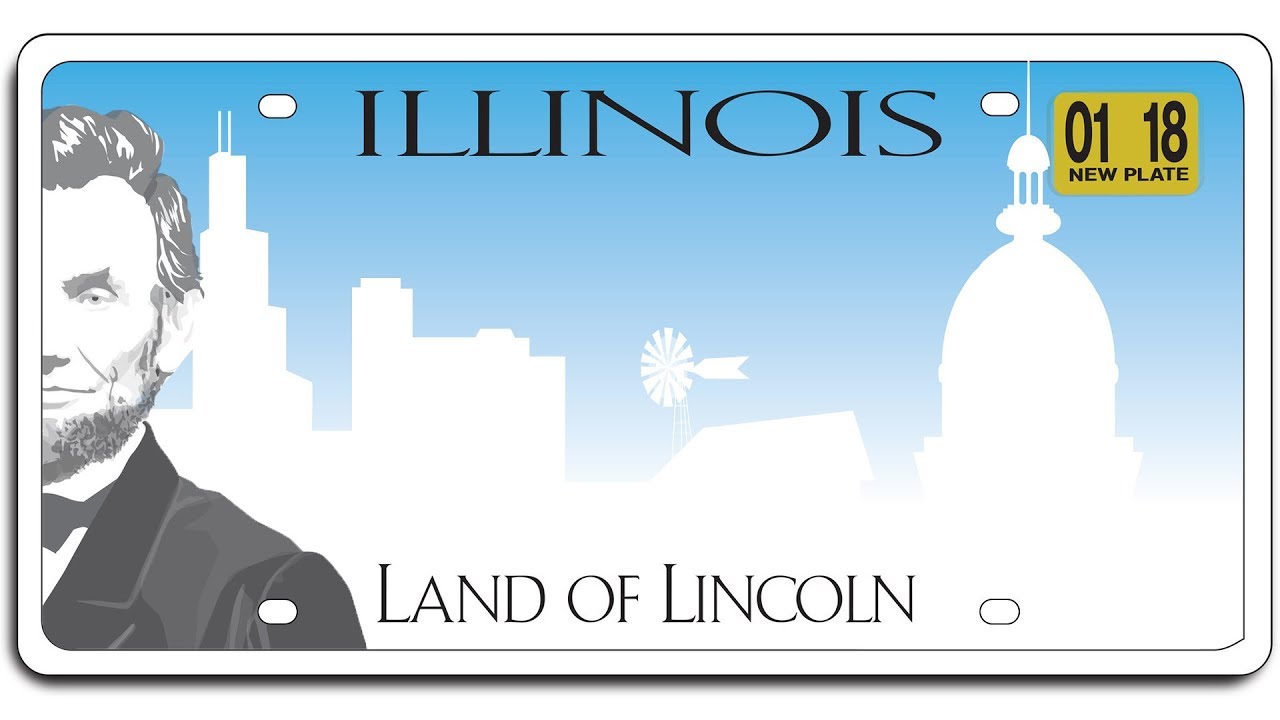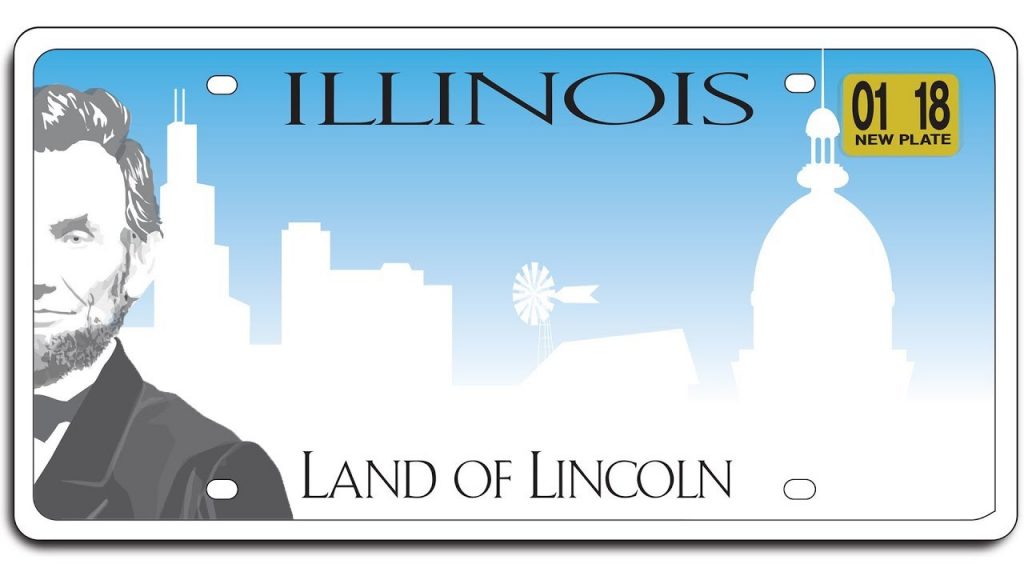 In Illinois, you can use license plate search services online or visit the county office. A license plate search lets you know all the details about your car. Whether or not it had an accident or encountered any natural disasters. Illinois does not have a uniform system for the application, but some requirements are the same.
When you decide to search for vehicle information online, you need to open a website, type in the license plate number, and see the results. You can even find public photos and videos linked to the vehicle.
Typically, an Illinois license plate search engine can help you find information about:
Your vehicle title.
Your vehicle's history: what has happened to your vehicle before, accidents, etc.
Where your vehicle was manufactured, when it was manufactured, and what condition it is in now.
And also information about how many times your vehicle has been repaired.
You can't actually find data about the previous owners of your vehicle because it is personal information. License searches are generally free and can be searched unlimited times.
Sometimes you may see the word FP. In Illinois, it stands for a fleet plate. A regular Illinois license plate is a blue and white background with dark red text and a picture of Abraham Lincoln. These plates are designed for companies and organizations with large numbers of vehicles. Since these multi-year license plates do not require individual validation, these companies will not have to keep track of every vehicle.
Types of license plates in Illinois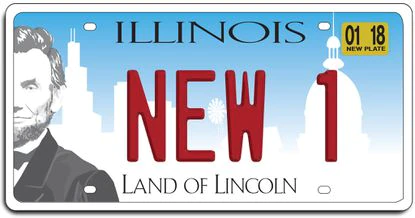 Illinois gives several types of licenses: military license plates, antique license plates, college license plates, organization plates, etc.
Vehicles older than 24 years may qualify for antique license plates. Consider that you have not changed anything on your vehicle. All you have to do is pay $30 for the license plate.
Collegiate license plates are usually for universities and colleges. To get the plates, you will have to pay $40. The renewal fee is $27 for their renewal. These fees are scholarships at the respective universities.
Personalized Illinois license plate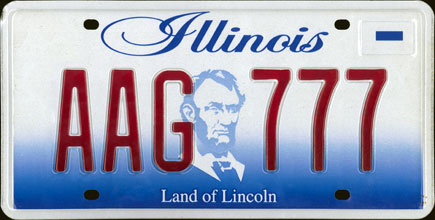 In Illinois, you have two options to apply for a personalized license plate: you either choose a vanity plate or a standard personalized plate.
A standard personalized plate is a mix of letters and numbers. On the other hand, a vanity plate can have only 3 numbers or up to 7 letters.
The Illinois Secretary of State must approve personalized Illinois license plates. They cannot contain character spacing, and letters must be capitalized.
State law also prohibits the use of obnoxious phrases and combinations. You can see if the license plate you want is available using the Illinois license plate search feature.
You can also order your license plate online. Generally, only people who have registered their vehicles can order license plates. Furthermore, the plates must be registered with the Illinois DMV when applying for insurance. The DMV will ship your license plate to you within 45 days.
It costs $94 to apply for and obtain a Vanity license plate in Illinois. You don't have to pay additional fees for the vehicle title and registration because the fee covers those.
A personalized license plate costs $47, including the title and registration fees.
The Secretary of State can deny specific applications. Visit our subpage to see a list of prohibited Illinois license plates.
Illinois veteran license plate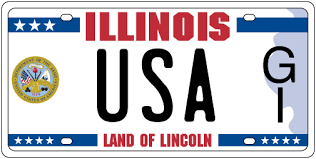 Veterans who have participated in war can apply for a veteran license plate. It usually includes the word "VETERAN" on it.
To obtain a veteran license plate, the applicant must:
Have obtained a United States military discharge.
Have been a reserve/member of the National Guard
Or retired from the United States military.
Military personnel who are currently serving may also apply for an Illinois license plate.
The license plate is free for individuals, as mentioned above. Within 180 days after the veteran's death, the veteran's immediate family members can apply for and keep the veteran's military license plate. Veterans may apply to have their license plates transferred to a military license plate. They may have to pay additional fees just for vanity, and custom military plates have fees. The same goes for disabled veterans. They don't have to pay for a regular license plate for the first time.
Getting a license plate in Illinois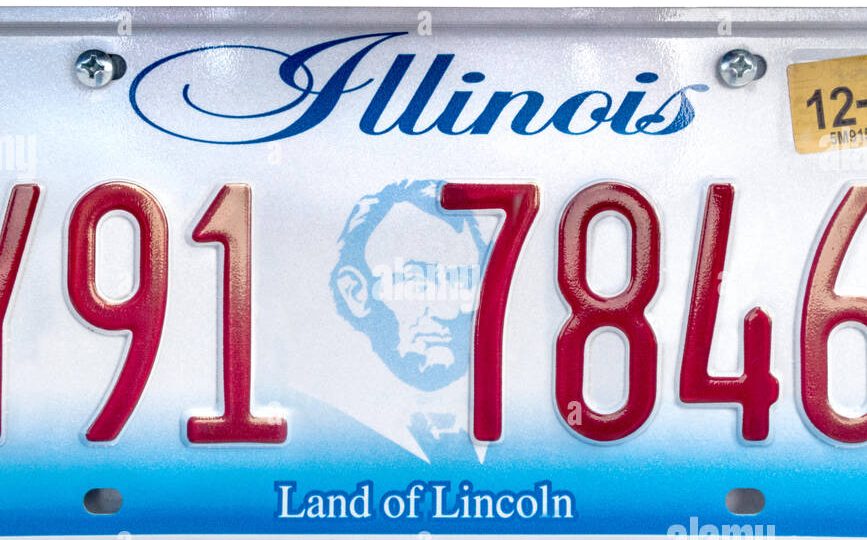 Before applying for an Illinois license plate, you must first register your vehicle with the Illinois county clerk's office. If you recently purchased a car in Illinois, you will have 30 days to register your vehicle. You will then receive a temporary registration permit while waiting for the license plates to arrive. The permit allows you to drive for up to 90 days or until the license plates arrive. Two license plates must be attached to each vehicle: one front and one on the back.
When applying for a license plate in Illinois, you will need:
To register your car, fill out an application form.
Safety Audit Documents.
You must present your Illinois driver's license.
Verifications of your payments.
Date of shipment and any relevant documentation.
Generally, you can transfer your license plate to your new car. But you cannot change the owner of the license plate. If you no longer need the license plate, you can donate it.
The electronic registration and titling system allows Illinois vehicle owners to start their title applications online. They can submit applications to the Secretary of State's office by email or by visiting the office. You only need to provide the correct information.
Renewal of license plates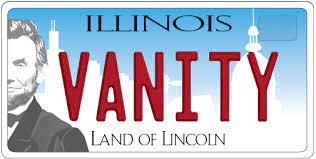 You should apply for a license plate renewal whenever your license plate expires. In Illinois, this is fairly easy and convenient. You will receive a reminder a few weeks before the expiration date. After that, you will need to apply for renewal online or visit an office. You will need to complete the following steps:
First, you must go to the website and fill out your Registration ID and PIN. These are available on your current registration card. If you do not already have your ID and PIN, you can simply call the Public Information Department and get them. You will then receive instructions on what to do on the screen.
Second, you will need to make a payment. VISA, Master Card, American Express, and Discover Card are available. Finally, make a copy of your receipt. Your plate or sticker has been ordered and will be shipped to the address you provided. It usually takes five to seven business days for the sticker to be shipped.
You will have to pay $151 for a regular license plate renewal. However, the personalized plate and dressing table cost slightly differently. You will have to pay $158 for a personalized plate renewal and $164 for a restored plate. There may be additional fees due to card transactions if you pay online.
Those who have a vehicle can also get a month after the expiration date to renew their license plate. They won't have to make any additional payments or pay fines.
Renewing license plates in Illinois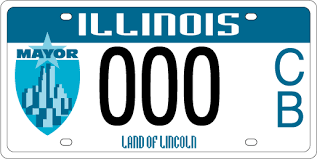 If vehicle owners have lost their license plate or it has been damaged, they can apply for a license replacement. This is not a difficult process.
First, you must fill out an application form. You can do this online by visiting any local office or writing an email. The fees for replacing a license are listed below. If you only need to replace one license plate, you will have to pay $26. When both plates are lost, stolen, or damaged, you will have to pay $29.
If you have only lost one plate and do not want to change the plate number, you must keep the other plate and go to the Secretary of State's Office. You will need to submit an application and make payment. Your new license plate with the previous number will be ready in a few days. The DMV will deliver it to you.