I inherited this antique porcelain clock from my grandmother
by Pam (Delray, Florida)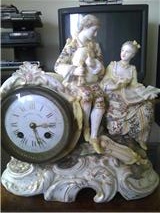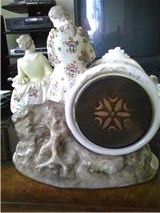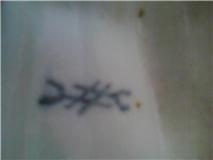 Photos show my antique figural Porcelain Clock front, back and the mark on the porcelain clock
Not sure of its age or of any manufacturing the date.
The clock face says Baily, Banks & Biddle with Philadelphia on it.
Pictures show the mark I found on the bottom and the clocks two rather nice figurines.
The whole clock is 10" by 10", in total. It's gold & pale yellow, and really very beautiful.
The back of the clock opening has the original fabric beige backing.
Would appreciate any information.
Thanks,
Pam