Can you Tell Us Anything About this Antique Baby Figure Money Bank
by Mida (Ontario, Canada)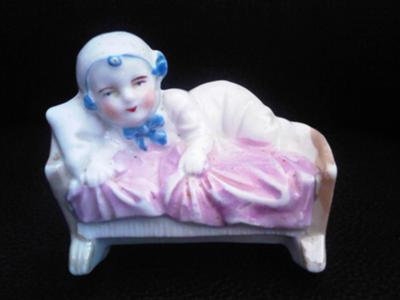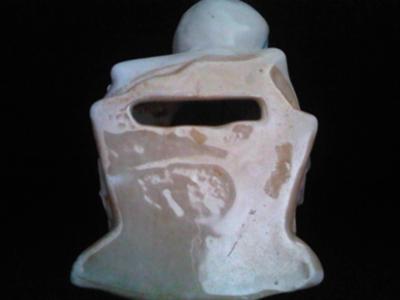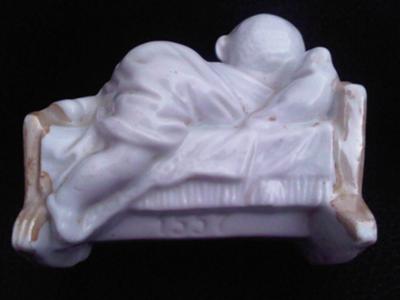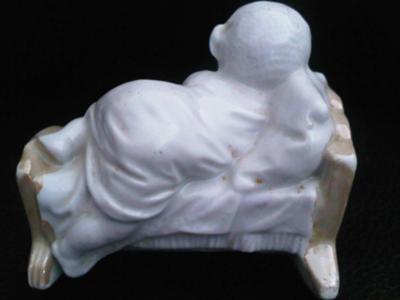 I had this antique baby figure money bank passed down to me from my mother, who received it from her 82 year old grandmother (my great grandmother).
To the best of my knowledge my great grandmother received it when she was 5 years old (in 1916) in what was former Yugoslavia (now Croatia) from her aunt who was 96 at the time.
Not sure where her aunt got the antique money bank from.
I was also told that the money bank was put in a box with other belongings (which were dug and hidden in the ground) during either world war I or II, as they had to flee from their homes.
It obviously survived and now I have it. I would love to know anything about it.
We love the detail and uniqueness of this antique piece.
The money bank has no crazing, the number 1557 on the backside and a mark of some sort on the money slot side.
Any information would be greatly appreciated. Thanks