A Brief Guide to Collecting Rare & Valuable American Coins

Did You Know? The U.S. Mint designed the state quarters series not as a potentially valuable collectible, but as a way of spurring interest in American coinage and American coin collecting.
Collectable American Coins have seen relatively few changes in design or interest in the past 50 years, and that had to change.
How American coin collecting has changed.
Presidential Dollars, Proof Set releases, the National Park Quarters and State Quarters. The US Mint has geared up to make sure the coin collecting community has a host of coins and coin issues to choose from.
The U.S. Mint produces billions of everyday coins and millions of bullion coins each year and has added millions of American collector coins to its output.
The Buffalo Nickel c1899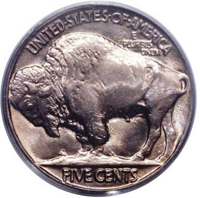 The Buffalo Nickel became a reality on March 4, 1913, the last day in office for President Howard Taft, who received a bag full of the new nickels at a ceremony for a Native American center in New York.
There were two types of Buffalo Nickel in 1913. Type 1 nickels were minted for only a few months in 1913, characterized by the wording FIVE CENTS on a raised mound on the reverse. This was quickly recognized as a rapid wear spot, so the mound was reduced to a straight line. The area below the line was recessed, where the FIVE CENTS received greater protection against wear
A beautiful Buffalo Nickel in excellent condition would be worth around $234.00 (c2008) but can be found for around $199.
American Coin Collecting: The Indian Head Dollar c1933
The Indian Head Dollar is a stunning coin and very popular with collectors.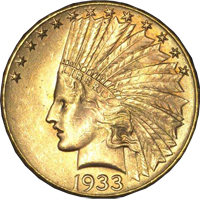 The first Indian Head Eagles struck in 1907 were of the wire edge variety, characterized by a sharp rim along the coins edge, rather than an elevated rounded edge, which had long been the standard for U.S. coinage. The wire edge variety, possessed 46 raised stars on its edge, symbolizing the 46 states of the Union at the time and had periods stamped next to the E PLURIBUS UNUM motto.
Due to their inability to stack well, the wire edge concept was abandoned and only 500 examples of this variety were struck.
A rolled edge coin struck, consisting of a raised, rounded edge typical of rims normally formed on coins. With the periods and stars retained, resulting in weakly defined features caused by poor metal flow during the striking process.
Before terminating the run, 31,550 of the rolled edge coins were produced. All but 42 of them were melted down, creating a major rarity in collectable American Coins.
USA coin collecting can be profitable. The owner of a high quality example of the rolled edge Indian Head Dollar can expect to fetch at least $400,000 at auction.
American Coin Collecting: The Liberty Half Dollar (Walker)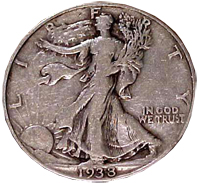 Walking Liberty Half Dollars, called Walkers for short, are actively sought by a core of serious collectors.
The coins attractive design and affordability for all dates and of uncirculated examples dated 1934 and beyond have done much to build a devoted following.
Mint State half dollars of 1916-1933 are generally quite elusive and substantial investment to obtain bona fide examples.
Most Walkers are weakly struck, most notably during the World War II years, when mint dies were used far beyond their expected lifespan. Sharply struck specimens command substantial premiums. The series ended in 1947.
The Walking Liberty half dollar earned a great compliment in 1986, when the design was resurrected for the front side of the American Eagle one-ounce silver bullion coin. It has been minted every year since.
Attractive Liberty Dollar is in slightly worn condition c1933 inscribed 'In God We Trust'.
American Coin Collecting: The US $20 Dollar Commemorative Coin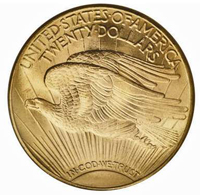 From 1838 to 1933, the US Mint issued Twenty Dollar gold coins which served as circulating coins of the day.
These large, nearly one ounce gold coins were used as workhorse coins to exchange gold internationally as well as in the U.S. banking system.
In 1933, the U.S. Government recalled all outstanding gold coins to the U.S. Mint to be melted down and destroyed forever. Only those that were hidden away or outside the United States survived the great gold meltdowns.
Today, the remaining number of Twenty Dollar gold pieces struck from 1838 to 1933 represent only a small fraction of the original mintage and many dates are extremely rare.
For the serious coin collector, it is a delight to own one of these historic U.S. Mint gold coins.
Minted in c2005 and usually available in a sealed glass case. The Gold $20 commemorative coin was selling for between $75 and $99 in 2008.
American Coin Collecting: The Lincoln Penny c1945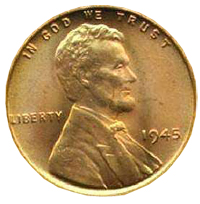 The Lincoln Cent has been minted longer than any other coin in U.S. history and in far larger numbers than any coin in the history of the world.
Even though the coin has been produced by the billions, numerous dates command worthwhile premiums.
Beginners often adopt the Lincoln Cent as their first collecting series because of its easy availability and stick with it as their coin collections mature.
Over the years, collectors have placed much pressure on certain key Lincoln Cent dates including; 1909, 1914, 1922 and 1931
Continued competition to acquire these key dates makes the Lincoln Cent likely to show strong value appreciation in the future.