This Wanli Blue and White Kraak Charger, possibly Ming 1610 to 1630, was a gift from friends in Europe about 25 years ago.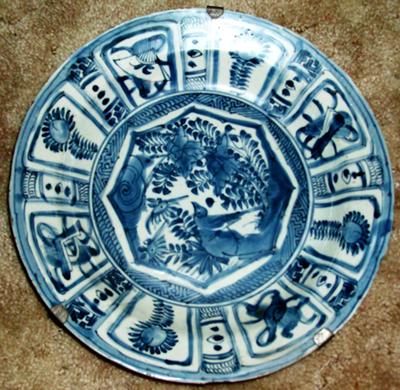 by Barbara Bojorquez (Saltillo, MS, USA)
Top photo shows the decoration on my, possibly Ming, Wanli Blue & White Kraak porcelain charger
I've had this Kraak charger stored on the top shelf in the closet until a couple of months ago when I was reminded of it.
I've had a number of comments from Antique Dealers and experts that gave me the above information after viewing various photos of it.
I'm very curious about the value of the Wanli Blue & White Kraak Charger and even more about the history.
Photo shows the Ming Wanli Blue & White Kraak Charger Base
I have removed the metal hanger from the base of the charger as I was advised to do so, to avoid damage.
Thanks,
BBojorquez
The Chinese Wanli period extended from 1573 to 1620.
Kraak porcelain was primarily bought for practical purposes but also had some decorative appeal.
The decoration is in underglaze blue only, and shows landscapes and animals. Human figures are very rare. Good luck symbols from Buddhism and Daoism make up the outer border decoration.
Plates and dishes are moulded, are thin, usually rather quickly finished and often have kiln grit adhering to the underside. The glaze on the edge is often retracted.
Apart from large Kraak dishes, the bases are glazed, and the raised V-shaped footring is slightly undercut.
For more information :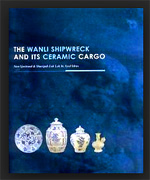 The Wanli Shipwreck and its Ceramic Cargo. by Sjostrand, S., Lok Lok bt. Syed Idrus, S.
The book describes the excavation and ceramic cargo of the Wanli shipwreck (1625), found six nautical miles outside Tanjong Jara, off the coast of the State of Terengganu, Malaysia.
Published by: Ministry of Culture, Arts and Heritage Malaysia, Kuala Lumpur, 2007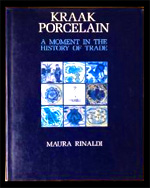 Kraak porcelain. A moment in the history of trade. by Rinaldi, M.
Maura Rinaldi's exhaustive study of Kraak porcelain, the culmination of more than five years of research and a world-wide search for pieces, goes much further than most monographs on ceramics by including all relevant material to the study of Kraak porcelain.
Published by: Bamboo Publishing Ltd, London, 1989
Leave a Comment
You must be logged in to post a comment.