0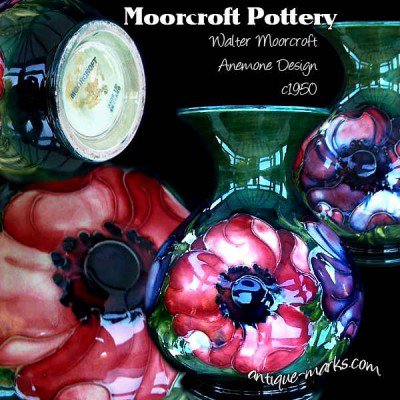 Collecting Moorcroft Pottery in 2016
In 2016 collecting Moorcroft Pottery remains enormously popular with salerooms seeing quite a broad range of buyers still bidding at auction. With early Moorcroft patterns in the Art Nouveau or Arts & Crafts styles probably the most sought after and some collectors seeking advertising wares or patterns made exclusively for export
Continue Reading
Moorcroft Designs Gallery
Our Moorcroft Designs Gallery giving you a brief look at some examples of Moorcroft pottery patterns and products. The Moorcroft Designs Gallery includes mainly vases in the most popular designs produced by William Moorcroft and Walter Moorcroft. We've also included a few of the more modern designs by the artists from the Moorcroft Design Studio. Including Sally tuffin, Rachel Bishop, Philip Gibson, Emma Bossons and Sian Leeper. No# Size Moorcroft Dawn ...
Continue Reading
Moorcroft Artists
The Original Moorcroft Artists and Designers including William & Walter Moorcroft Other Moorcroft Studio artists include Philip Gibson, Rachel Bishop, Emma Bossons, Nicola Slaney and Sian Leeper. Today, the Moorcroft artists and Studio designers are young and the Moorcroft workforce has an average age of less than 27. There are degrees and master's degrees scattered among them, but a degree is not the only true mark of success. Only at the end of a long road, when the Moorcr...
Continue Reading
0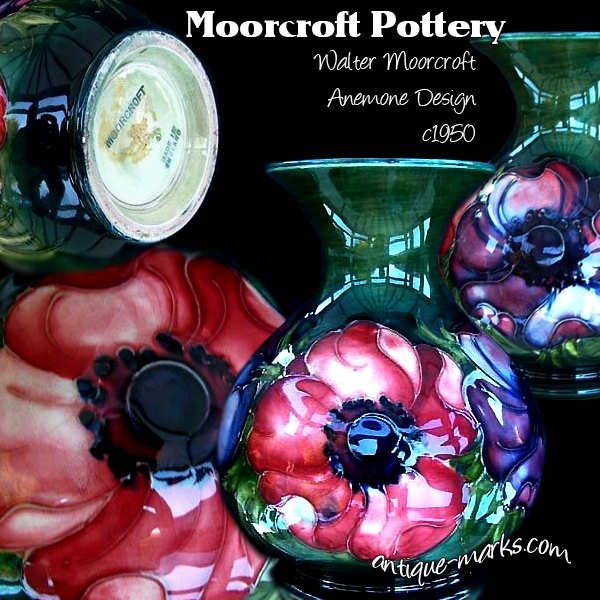 Moorcroft Marks
A Guide to Moorcroft Marks and identifying dates for Moorcroft Pottery. The moorcroft pottery has mainly remained in the hands of one family since its creation and Moorcroft mark changes have been quite few. The main Moorcroft marks changed as William Moorcroft moved from Macintyre & Co, at the end of the 19th century and then when Walter Moorcroft took over from his father. The Moorcroft marks remained steady until the modern owners instigated a system of dating and then again until ...
Continue Reading
An Unusual Moorcroft Vase
Help Identifying an Unusual Moorcroft Vase by Mr. F.E.O'Doherty (London, England) I have been asked to sell a number of items belonging to my Mother in law (Yes we actually get on). I could do with some help regarding the age and value, if possible, of this Moorcroft vase. I have included 4 photos of the vase, one of which shows the Moorcroft base marks. The base marks include Moorcroft and Made in England stamped in green and it has 3 blue dots on it. The scribble ...
Continue Reading
Walter Moorcroft Bowl – Moorcroft Grey-Blue Signature Mark
I have a large Moorcroft pottery bowl that my mother gave me. It is signed, I think, by Walter Moorcroft (grey-blue inititals). by Donna (Canada) Unfortunately, the Moorcroft bowl was broken and has cracks. Photos above show the Moorcroft Bowl pattern and the Walter Moorcroft Grey-Blue Signature Mark Above photos show the damage to the underside of the Moorcroft bowl and damage on the inside of Bowl I think this Walter Moorcroft bowl is a special one-off piece because, from ...
Continue Reading