0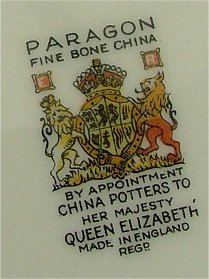 What are Antique Marks?
Exactly what are antique marks and china marks. What can they tell you? Watching the experts at antique roadshows or on auction house valuation days, you probably wonder just how they get so much information about a teacup, vase or a piece of silver simply by turning the item upside down. The fact is the markings that are stamped, painted or impressed on the underside of most antique items can help you tell a great deal about a piece other than just who made it. The name of the pottery ...
Continue Reading
Antique Bracket Clocks
Antique Bracket Clocks are regarded as the epitome of English clock making Bracket clocks are not only beautiful to look at but they also have the added bonus of beautifully engraved script on the back of the movement. Antique Bracket clocks are spring-driven pendulum clocks, most often housed in a rectangular case with a carrying handle on top. Although the earliest clocks were made in Holland, they reached the peak of their development in England. The wall bracket on which bracket ...
Continue Reading