Collectible Wedgwood Antiques
Collecting Antique Wedgwood Pottery and Porcelain. The Wedgwood Collector is faced with many imitators and must ensure they are buying true Wedgwood antiques, that are properly marked, so that the collector can confidently attribute the work to the Wedgwood potteries. Beware of pieces marked 'Wedgwood & Co', an Enoch Wedgwood mark and also wares of the 1790-1801 period by the Knottingley Pottery which are also marked 'Wedgwood & Co' Wedgwood Jasperware It took Josiah Wedgwood ...
Continue Reading
Antique Wedgwood Pottery
Antique Wedgwood History & Wedgwood Marks associated with Wedgwood Creamware, Jasperware and other products The Wedgwood company is a British pottery firm, originally founded by Josiah Wedgwood c1795, and possibly the most famous name ever associated with pottery. In modern times Wedgwood merged with Waterford Crystal in 1987 to become Waterford Wedgwood. The original manufactory was a pioneer of new products such as those modelled by William Greatbach, and those coloured with lead ...
Continue Reading
Antique Terms (J)
Antique Marks Glossary covering Antique Terms beginning with J From Jacobean to Jugendstil, below you will find antique terms beginning with the letter 'J' and other related words or antique terms begining with 'J'. jackfield (ceramic - japanese lacquer) Ceramics imitation of Japanese lacquer ware initially produced at Jackfield in Shropshire from c. 1750. It is also known as japanned ware and is covered in a glossy black glaze with gilded decoration. It was also produced by astbury, ...
Continue Reading
Flow Blue Porcelain
The Earthenware that is Flow Blue Porcelain, an English china that satisfied market demand ... Flow Blue Porcelain is now a recognized category of antique porcelain that originated in the English region of Staffordshire. Flow Blue developed into a major porcelain category that can be attributed to the emerging English middle-classes of the late 1700s. In reality that categorisation is a misnomer. Flow blue was actually derived from a ceramic manufacturing technique and the porcelain is ...
Continue Reading
0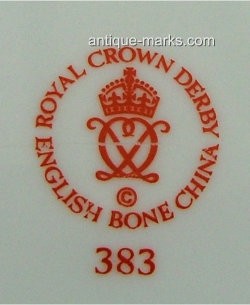 Antique English Porcelain Factories
Antique English Porcelain Factories ... The manufacturers history, the makers marks and antique periods. 18th Century antique english porcelain manufacturers followed in the steps of the French in that the vast majority of porcelain produced was of the soft paste type. In 1567 two European potters arrived in England, from Holland They brought with them the production methods for tin-glaze pottery manufacture. This type of pottery is known as delftware in England, and it flourished in ...
Continue Reading