Antique Terms (J)
Antique Marks Glossary covering Antique Terms beginning with J From Jacobean to Jugendstil, below you will find antique terms beginning with the letter 'J' and other related words or antique terms begining with 'J'. jackfield (ceramic - japanese lacquer) Ceramics imitation of Japanese lacquer ware initially produced at Jackfield in Shropshire from c. 1750. It is also known as japanned ware and is covered in a glossy black glaze with gilded decoration. It was also produced by astbury, ...
Continue Reading
0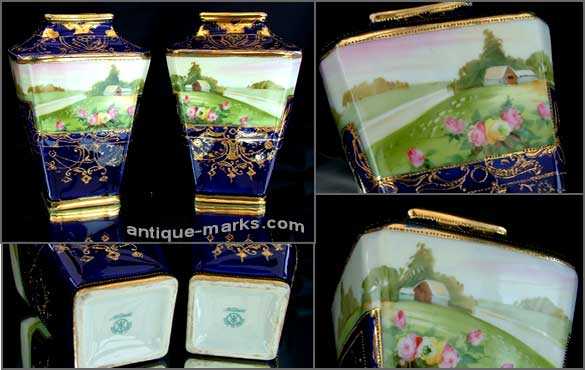 Noritake China: History & Marks
Guide to Noritake China & Dating Noritake Marks - Antique Marks Noritake china production began around 1876 here we take a brief look at Noritake China & Noritake Marks The Morimura Brothers formed the Noritake company in Tokyo and opened an export office in New York. They initially produced a full range of china marked with the Nippon mark and also sold china in-the-white, ie; blanks for decorating by outside agencies and decorators, thus the quality of the earlier finished ...
Continue Reading
Frank Lloyd Wright
Frank Lloyd Wright (1867 to 1956), was probably America's most influential twentieth-century architect and design theorist Wright was instrumental in fashioning a specifically American tradition of modern decoration upon which American Art Deco was built. This is particularly true of the horizontal style of domestic architecture created in the first two decades of the 20th century. Most of it inspired by both European Modernists and the practitioners of the Moderne America. Wright's ...
Continue Reading