Antique Collectibles Gallery
Derby Porcelain A selection of Derby & Royal Crown Derby Porcelain both antique and modern. By Derby artists and designers that exemplify the Derby style. [foogallery id="11823"] Antique Wedgwood China Our gallery of Wedgwood Pottery & Porcelain including Wedgwood china, Majolica, Queens Ware, Jasperware and Daisy Makeig-Jones fairyland lustre. [foogallery id="11841"] Moorcroft Pottery A gallery of our excellent selection of Moorcroft Pottery collectibles featuring some ...
Continue Reading
0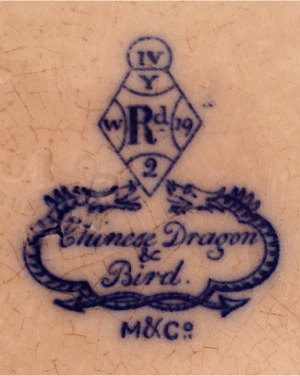 Antique Minton Marks
Dating Minton Porcelain and Pottery using antique Minton Marks Minton from 1796 and during its nearly two hundred year history, has been a very important Stoke firm that has traded under various styles. After Herbert Mintons death in 1858 the Minton name continued as the Company name but no Minton family member has been connected with the firm since. Minton Porcelain Mark Styles Over the company's 200 year history the names associated with the Minton marks on porcelain and china ...
Continue Reading
0

Antiques Collection – a look at real antique collectables
A look at real antique collectables and the antique manufacturers markings as they are stamped painted or impressed on an antique collection. Helping you learn more about how the maker marked their pieces and where and what to look out for
Continue Reading