Rookwood Pottery – An American Ceramic Well Worth Collecting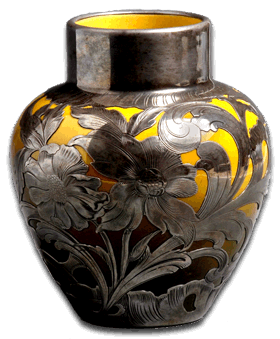 Serious pottery and porcelain collectors should really be watching out for Rookwood Pottery pieces
Easy to date, if you know what to look for, and with designs that radiate quality. Rookwood pieces are among the most unique in the antique ceramics market.
Rookwood Pottery prices are still affordable but will certainly rise as more collectors realise what a great buy Rookwood is.
Although there are exceptional Rookwood pieces out there, (A Rookwood piece by Japanese artist Kitaro Shirayamadani sold for $198,000 in 1991.), other exceptional pieces by great artists like Artus Van Briggle, Ed Diers, Sara Sax and Fred Rothenbusch are still waiting for collectors who are looking to invest for the long term.
Learn More About Rookwood Pottery
No Comments