0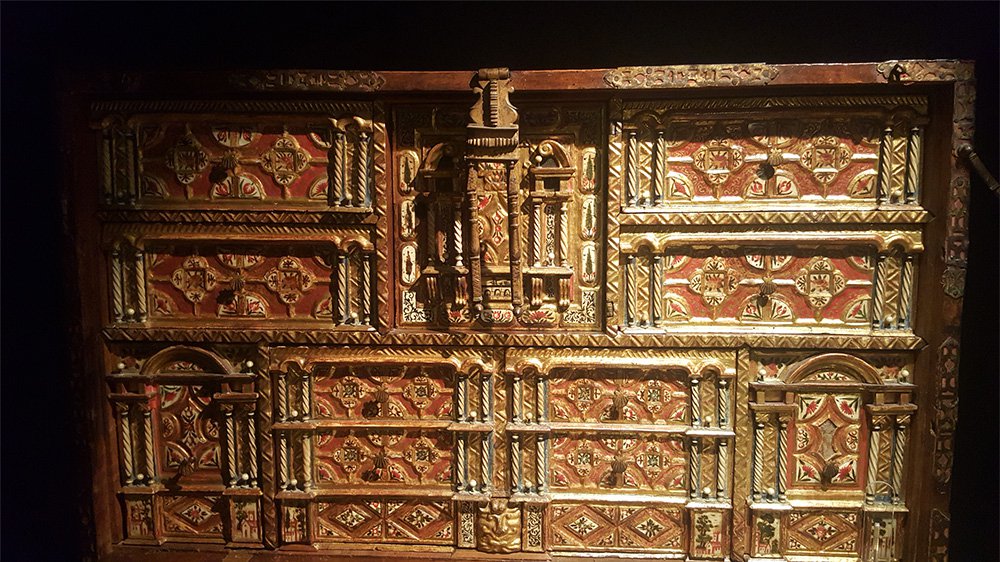 Identifying Antique Furniture
Tips & Advice on Identifying Antique Furniture Antique Furniture is one of the most fascinating sections of antique collecting. Primarily because so many of us naturally do what's most important when collecting antique furniture. We buy what we like. Most antique furniture tends to be purchased by ordinary everyday people, rather than dedicated antique furniture collectors. In other words, more vintage furniture is acquired for its beauty and function rather than the profit potent...
Continue Reading
The Rare Brasher Doubloon
Coin Collecting Review - The Rare Brasher Doubloon Ephraim Brasher was a noted goldsmith and silversmith who was highly regarded for his skills, and well known for his hallmark, which he stamped on his own coins and the coinage sent to him for assay. In 1787 Brasher made a small number of doubloons and other coins for general circulation. Doubloons because they were the coin of the realm and at the time, America had no established currency standard. There were mints operating in some ...
Continue Reading
Derby Porcelain Gallery
A varied selection of Derby Porcelain products both antique and modern By Derby artists and designers that exemplify the Derby style. Porcelain plates, figures and vases that demonstrate the superb quality of Royal Crown Derby products. Not all Derby products are as collectible as the items featured below and most are well within range of any porcelain collectors budget. The products we feature here are simply used to demonstrate what you could find. If you search hard enough. William ...
Continue Reading
Antique Terms (M)
The Antique Marks Glossary covering Antique Terms (M) Here you will find antique terms and related words beginning with the letter 'M' including definitions and short histories covering everything from MacIntyre to the Martin Brothers, Moorcroft, Minton and Musket. Listed alphabetically, so simply scroll through or use the search function to find the word or term you are looking for. macheleid, georg heinrich (ceramics - porcelain re-invention - thuringian) Georg Heinrich Macheleid ...
Continue Reading
Coin Collecting History
A Short History of Coins and Common Currency - Coin Collecting History Before coin collecting and within the living memory of man, direct barter is remembered as the principal means of trade. Goods exchanged by separate parties for the mutual benefit of both. But finding parties who want to exchange their eggs for your bread or their shoes for your butter could be a time consuming process which could result in many spoiled loaves and spoiled butter. Introducing a third party that has ...
Continue Reading
Antique Terms (J)
Antique Marks Glossary covering Antique Terms beginning with J From Jacobean to Jugendstil, below you will find antique terms beginning with the letter 'J' and other related words or antique terms begining with 'J'. jackfield (ceramic - japanese lacquer) Ceramics imitation of Japanese lacquer ware initially produced at Jackfield in Shropshire from c. 1750. It is also known as japanned ware and is covered in a glossy black glaze with gilded decoration. It was also produced by astbury, ...
Continue Reading
Antique Wall Clocks
Collectable Antique Wall Clocks can be either Spring driven or Weight Driven Antique wall clocks can be found in many forms almost all are collectable depending on condition. The basic difference between them is they are either spring-driven clocks, which mostly run for eight days, or weight-driven clocks which run for 30 hours. They range from the plain Edwardian school clocks to elaborate Ormolu mounted French Cartel clocks. Antique Wall Clocks of the Victorian and Edwardian periods ...
Continue Reading
Antique Terms (F)
The Antiques Marks Glossary and Antique Terms F Covering antique terms beginning with the letter 'F', everything from faberge to fusee and faience to furstenberg. Below you will find antique related words or antique terms begining with 'f' covering everything from faberge to fusee and many more that you might find useful. The list is not exhaustive but we will add to it as time goes by. The descriptions detailed are only intended to be relevant to how the word or term relates to ...
Continue Reading
Huge Capodimonte Porcelain Figure
I recently came across this huge CAPODIMONTE porcelain figure piece. by Edd (NW Indiana, USA) This is a huge Capodimonte figure and it is 16 inches at it's widest point. The Capodimonte figure depicts a gentleman and two ladies sitting on a sofa. The gentleman and one of the ladies are playing the violin. My problem is trying to determine the age of this Capodimonte porcelain figure. I have looked around at other antiques sites and what I have been seeing tells me that this could ...
Continue Reading