Your Antiques Roadshow …
As Antique Collectors we love nothing more than discovering antiques and finding out what a particular antique is or where an antique came from.
We all learn from each other and our antique finds help us recall how we discovered the age or value of an antique and remember the history behind it.
And if you're anything like us, nothing is more interesting than hearing how another keen antique collector stumbled across a rare find.
So, we've setup The Antiques RoadShow where we can all do just that.
Here we list antique finds, rare antique discoveries and the antiques and collectibles that other antique collectors love and cherish.
Listed here are antiques and collectables our visitors have discovered and the comments or opinions added by other antique enthusiasts, who have kindly offered information in an effort to assist the collector or point them in the right direction.
Large Moorcroft Pomegranate Vase In packing up my mother's home after her recent death, I came across a Moorcroft Pomegranate vase. I have been researching online but have been unable …
Royal Doulton Burslem Cups c1902 I purchased four twin-handled Royal Doulton cups that date to Burslem between 1902 and 1922 according to the makers stamp on the bottom …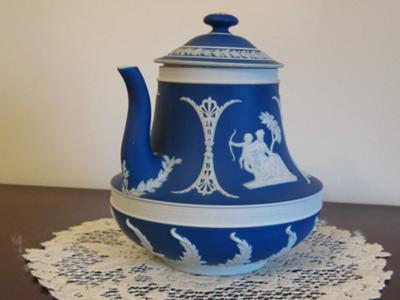 Wedgwood Jasperware Pot We recently inherited a large amount of Wedgwood. Although we have been able to identify and value almost all of it, this piece has us baffled.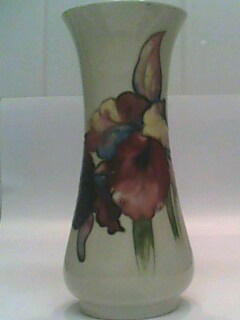 An Unusual Moorcroft Vase I have been asked to sell a number of items belonging to my Mother in law (Yes we actually get on) and could do with help regarding the age and value, if …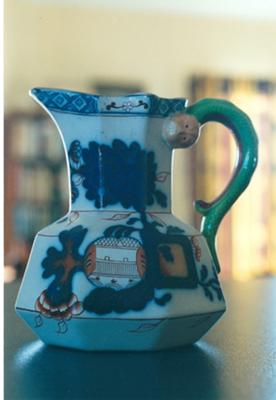 Royal Doulton Toby Jug 1902-1922 era. I inherited a Toby Jug from the 1902-1922 era, with a face on the handle, and a floral type pattern on the sides. The base is approx 90mm in diameter, the …
Identify William Moorcroft Bowl Pattern Please help me. I bought this beautiful Moorcroft bowl at a garage sale last year for $2. I knew the name, and thought it was a very pretty piece. The …
Antique Tiles – Drinking Monk These drinking monk tiles have been past down to me through the family. I have had them for over 20 years. My dad before me and his mum before him.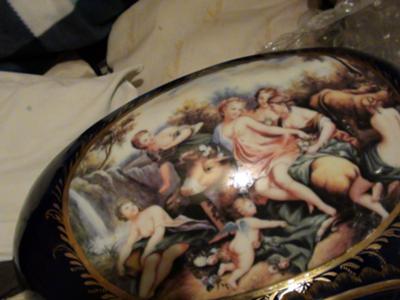 Dresden Meissen Porcelain Centerpiece We met an old German gentleman while buying some puppies from him, my husbands mother was interested in porcelain antiques and this man had this piece …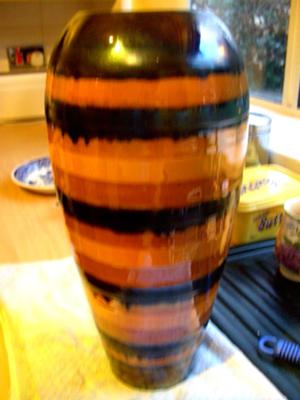 Rare Moorcroft Burslem Vase I would like some information on my Moorcroft Burslem vase. I hope somebody out there knows something about it. I inherited the vase from my late grandmother….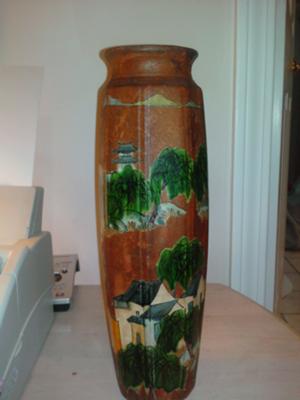 Unusual Rough Rust Colored Vase This vase sat on the floor, next to the door of my sisters entryway for about 30 years. I inquired about how she had come to own it. She couldn't remember,…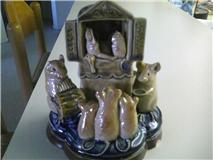 George Tinworth Mice 'Play Goers' Royal Doulton Collectible by George Tinworth, dated 1886 and called Play Goers. Inherited from my great grandmother, this is part of my mouse collection,…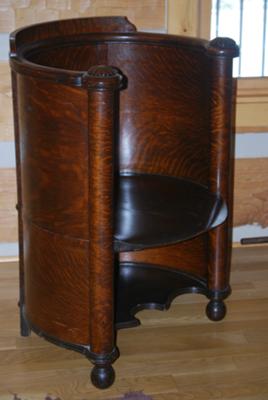 Antique Chair This chair is a total mystery to me. It belonged to my grandparent and I inherited it approximately 20 years ago. I always called it the king chair…
Ernest Tubb Autographed Photograph My wife and I purchased a home through her father. It was sold as is and was filled with lots of items left by a preveous owner. It has Ernest Tubb autograph …
Wedgwood Cream fluted Test Plate Bought this Wedgewood test plate to put on my wall aprox 25/6 yrs ago in a second hand shop. Paid 5pence for it. It's only recently after my Brother said …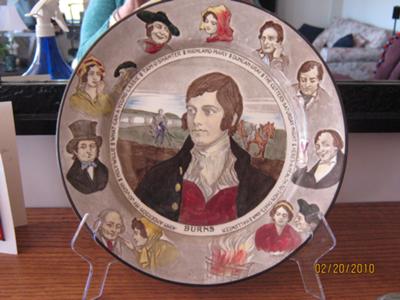 Royal Doulton Rabbie Burns Plate It was a wedding gift to my parents who were married in Scotland in 1945. The plate has Robbie Burns in the centre and nine of his characters around the …
Imari Bowl and Saucer I have a bowl and saucer which has been used to house a small plant pot for years. I thought it might be an idea to try to identify the marks on it but …
William Moorcroft Florian Ware Vase Hi, I have a beautiful William Moorcroft florian Ware vase and I am reasonably sure it dates to around 1898. It has the William Moorcroft signature mark …
Guandi – The Grim Faced God of War Guandi is a truly stunning Chinese polychrome pottery figure. He's known as The Grim Faced God of War and is Circa 16th Century Ming Dynasty, Wanli Period …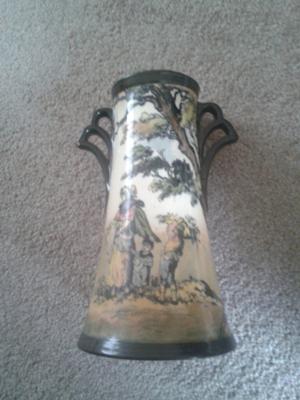 Royal Doulton Vase Hello, I had this Royal Doulton Vase given to me by my grandmother. It actually belonged to my grandfather who had it given to him by his grandmother….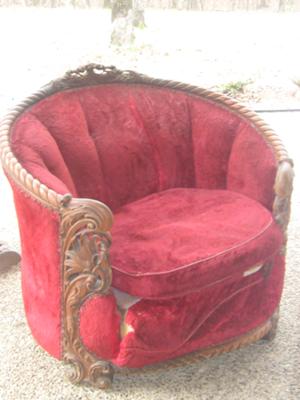 Antique Victorian Parlour Chair A friend of my husband had recently purchased some property that had some existing structures on it, Sheds, Storage buildings, etc. As they were empting …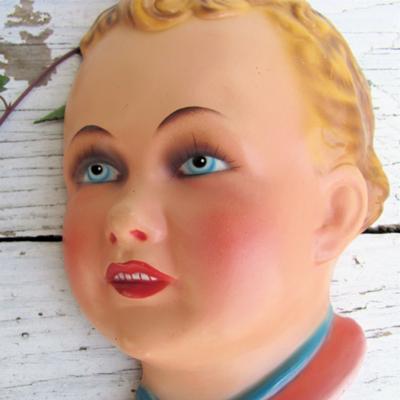 German Childs Head Plaque I'm just not sure how much this German Child's Head Plaque is worth, or of it's history etc. I found this beautiful plaque at an antique store…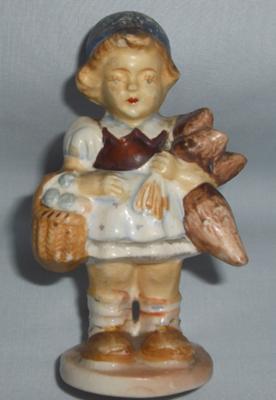 Hummel Girl Figurine? I discovered this potential Hummel Girl Figurine while out on a local thrift shop hunting trip. Because I am not all that familiar with Hummels, I wasn't quite sure who she is or even if she is authentic.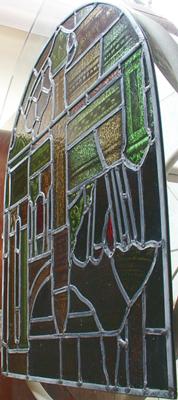 Stained Glass Window Found in Michigan. Purchased from a person who had been called by an old church that was going to be worked on and asked if she wanted to buy the window. She said yes, bought it and then sold it to me 6 months later.